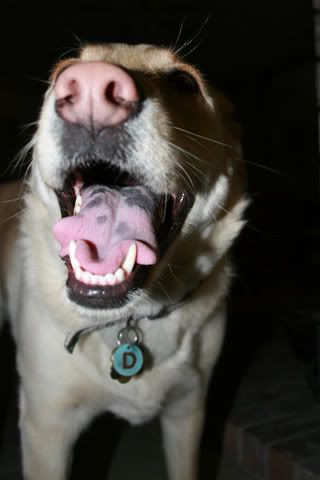 dakota is doing greeeeeat.
she's officially done at the vet (for a while!),
her surgury and injections have all proven to be highly successful,
and she's feeling better than EVER. :)
(she even gave me a kiss on the cheek last night,
this is a big deal simply because she never ever never never ever gives me kisses!
maybe she realized I was in fact helping her, not hurting her, with mulitple trips to the vet.)
__
I'm working on some plans for the community
and as soon as I get a free weekend it's my top priority!
what do we think about the ideas of having a topic (weekly or monthly) in which we can post pictures?
or a lab of the month?!
what else do you guys seen in communities you belong to that you'd like to see here?
ALSO, does anyone want to design some icons for the community?
I did so a while ago and might use one now, but if anyone would like to contribute, please feel free. :)